Biological Dentistry
Biological dentistry is a growing branch of dentistry that looks at the mouth and its structures as part of the whole body. It understands the relationship between the two and uses this information to provide dental treatment that is in harmony with overall health. It involves the use of dental materials that are biocompatible. It is closely aligned with Minimally Invasive Dentistry, where attempts are made to save as much healthy tooth and gum structure as possible. It also involves the use of biologically driven technologies such as lasers, Ozone, and air abrasion. Biological dentistry is often done in concert with other health professionals and can involve toxicity. The journey to health in removing toxicities, may include the safe removal of mercury amalgam fillings.
Safe Mercury Removal
We are part of the ¼ of 1% of dentists that practice Safe Mercury Removal. Removal of Mercury is a significant exposure of mercury to the body, much more than the normal exposure to mercury in the mouth from chewing, brushing and grinding of teeth. We protect the patient with them breathing pure oxygen, use of barriers like the rubber dam, special burs and suctions to remove the particles safely during removal and the patient holds a vacuum that removes the mercury vapor from the outside air. To protect the dental personal we use respirators and have a whole office filtering system. See our articles on Mercury by clicking here.
Ozone
Ozone is a gas that is composed of 3 atoms of oxygen that has an unstable state. This potent oxidizer is helpful to the human cell and body but lethal to bacteria, viruses and funguses and other invaders. There are many uses of Ozone in dentistry, we use ozone to infuse the water that we use in treatment, this provides water to our drills and ultrasonic instruments that are free of bacterial contaminants common in un-ozonated water and part of the biofilms that occurs in all water piping. We use ozone in restorative dentistry where we not only can kill bacteria in dental caries but the ozone can help to stimulate the dental pulp to heal and avoid root canal treatment. Ozone is used in areas of infection such as the extraction of an infected tooth. See our articles on Ozone:
Lasers
Lasers are just photons that are little packets of light that have wide ranging biologic effects. The cells use the laser energy to heal. Surgical lasers are used to treat both hard and soft tissue, The tissue is happy to receive the energy and the remaining healthy tissue heals much faster with less pain. Lasers also kill bacteria and can be used to treat bacterial events such as dental caries and infection. The laser also can be used to drill a tooth is certain situations without the use of local anesthesia. LLLT or Low Level Laser Therapy is a healing laser that stimulates the cells in the area of recent surgeries that helps to decrease pain and speed healing. We also use the Diagnodent which is a Laser Cavity Detector. This painless technology helps to look into a tooth to assess whether a tooth has decay and whether it needs to be restored or not. It is a partner to Minimally Invasive Dentistry where small cavities can be restored in a timely fashion, preserving the future strength and health of a tooth for a lifetime.
See our article on Lasers by clicking here.
Platelet Rich Fibrin and Stem Cells
Stem Cells have become accepted in medicine as a powerful healing modality. The patient's own blood contains stem cells and many other powerful healing components. We have been using blood derived healing components for more than 10 years. In extraction of a tooth the use of Platelet Rich Fibrin (PRF) can be combined with other healing components to speed healing and reduce pain and the chance of dry socket. Extraction sites that have been treated with PRF and grafting have a better chance of bone healing leaving the option open for a future dental implant.
See our article on PRF by clicking here.
Minimally Invasive Dentistry
Minimally Invasive Dentistry is a paradigm shift in dentistry. The name says it all, it involves removing as little tooth structure or gum as possible. One example is to use the Diagodent laser cavity detector, find an early pit and fissure cavity in a tooth, treat it conservatively with laser and air abrasion, or air abrasion alone, usually without anesthesia. Fill it with a bonded, strong flowable preventive resin under the microscope and this restoration will last decades and be resistant to decay. Compare this to a dental sealant placed by an auxiliary working by themselves that is fraught with failure. Please view our articles on minimally Invasive Dentistry:
Integrative Dentistry - Minimally Invasive Dentistry
Minimally Invasive Dentistry - National Health Review
Minimally Invasive Dentistry - Air Abrasion
The Oral Systemic Connection
The jury is in. Your mouth is an integral part of our body and overall health. You cannot be healthy if your mouth is not healthy. Health starts in the mouth with the importance of starting the process of chewing and digesting the food we eat to nourish our bodies. The importance of the Microbiome, particularly of the digestive system is paramount to health. The mouth is the beginning of this system and it's Microbiome is related. Biological dentistry looks to establish a healthy environment in the mouth and decrease inflammation.
Please view our articles on the Oral System Connection: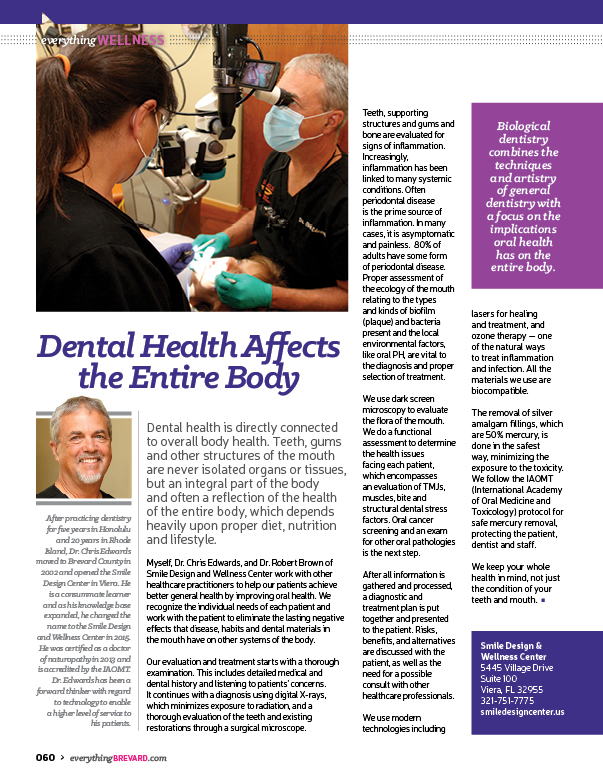 Cone Beam X-Rays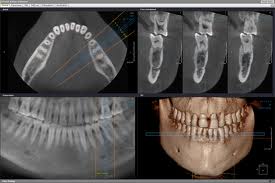 Cone Beam X-rays are a 3 dimensional X-ray of the structures of the mouth. It is similar to a cat scan but fortunately is much lower (25 to 40 times lower) in radiation then a CAT scan. The Cone Beam X-ray is useful in evaluating the amount and quality of bone for dental implants. The software of CEREC is interfacing with cone beam X-ray software and enabling the planning and coordination of implant placement with the position of the final crown and fabrication of the abutment. View the Journal Article that Dr Edwards was a co-author in that showcased Cone Beam X-rays.
Crown and Bridge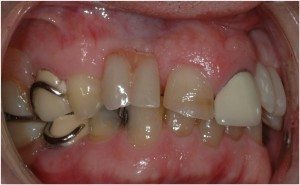 Crown and Bridge is the term applied to the restoration of a broken down tooth with a crown and the replacement of a missing tooth or teeth with a bridge. Traditionally, crown and bridgework was done with a metal substructure and porcelain baked onto the metal to make the tooth look natural. With today's technological advances, we are able to replace metal with strong, all ceramic materials. In general, the all-ceramic materials are more biocompatible to human body, and they are much more aesthetically pleasing.
CEREC is a one visit 3D CAD/CAM technology to fabricate both crowns and bridges. There are numerous advantages including the need to remove less tooth in the preparation, no need for impression material or a 2nd visit and wearing a temporary crown. Aesthetically, CEREC crowns are superior to traditional crown and bridge.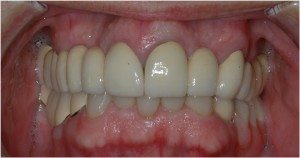 Who would not want a stronger better looking, more biocompatible crown or bridge?
Before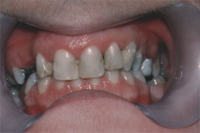 After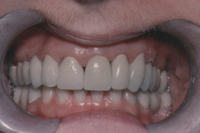 Single Crown (CAD/CAM)
Filling vs Crown
Bridge
Bridge (CAD/CAM)
CEREC®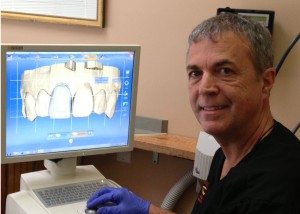 The Benefits of 3D are Real
CEREC is an amazing, one visit, Cad-Cam crown and bridge, onlay and veneer technology. It replaces traditional crown and bridge where a goopy impression of the prepared tooth was necessary and a temporary crown had to be made. A second visit was then necessary 2 to 3 weeks later to cement the crown from the laboratory that often needed much adjustment. With CEREC technology there can be a much more minimal tooth preparation, conserving valuable tooth structure. The all-ceramic materials used are very strong, biocompatible, and extremely natural looking. Because of this, if there is healthy tooth structure that is visible to the naked eye, a CEREC restoration can be made that matches the remaining tooth so well, that it is not necessary to remove the healthy part of the tooth.
It is often imperceptible to discern what is tooth and what is CEREC! Patients love to watch the design process where right in front of them on the computer screen the new restoration is engineered and designed. Having the design of the bite in the control of the dentist enables a better chewing tooth to be designed than often would be received from the laboratory. CEREC technology is part of Minimally Invasive Dentistry. Often times a healthy part of the chewing surface of the tooth can be preserved and an onlay (partial crown) can be fabricated. The E-Max CEREC crowns and veneers are cured in a computer-controlled oven and there is ability to custom stain and glaze restorations as would be done in a dental laboratory. We are able to do beautiful anterior restorations that truly mimic the natural tooth and smile. CEREC technology also works well with implant restorations and can even fabricate the abutment that joins the implant to the crown. We are also able to do short span bridges.
Single Crown (CAD/CAM)
Bridge (CAD/CAM)
Veneers (CAD/CAM)
Cosmetic Dentistry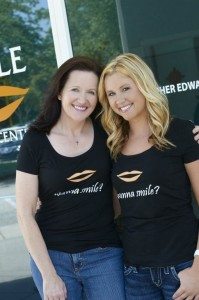 Your SMILE Says it All
Cosmetic dentistry involves the Smile. It can be something as simple as smoothing the edges of the front teeth or whitening to changing the shape of one crooked tooth with bonding; to a full mouth reconstruction. We have extensive experience and training in cosmetic dentistry. There is nothing as rewarding as seeing the joy of a patient as they see an improved Smile for the first time.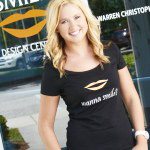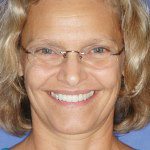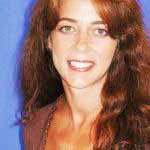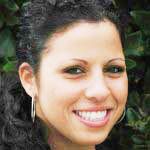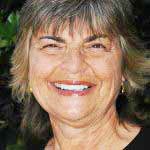 Composite Filling (Tooth-Colored Filling)
Composite Filling (Tooth-Colored Filling, Front Tooth)
Veneers
Bridge
Single Crown (CAD/CAM)
Bridge (CAD/CAM)
Veneers (CAD/CAM)
(Prophylaxis) Cleaning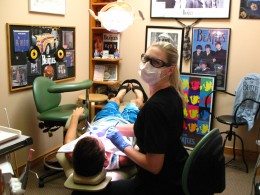 More Than Just Cleaning Teeth
Our dental hygiene services are extensive, we are very concerned with periodontal health as it is the foundation that the teeth sit in. The journey of periodontal health begins in the hygiene room. Our hygienists do a thorough evaluation of each patient's periodontal status at each visit, as well as provide feedback and education on how the patient is doing with their home care. We like to create a partnership with the patient and for them to take the responsibility of their oral hygiene and oral health.
Prophy vs Scaling and Root Planing
Prophy vs Periodontal Maintenance
Periodontal Maintenance
Dentures
Dentures Have Come a Long Way.
With improvements in materials, particularly with premium, natural looking denture teeth, we are able to create an esthetic restoration that can look completely natural. In many cases of severe break down and malformed, rotated, discolored teeth, the most aesthetic solution can be a denture. Not all dentures are created equally. Depending upon the materials used, the quality of the teeth chosen and the skill of both the dentist and the laboratory technician, the result can have many different appearances. Injection molding of the pink denture base material is much more accurate than the traditional way that most Dentures are made. There is less shrinkage and a better fit.
Dentures should look natural and unnoticeable from natural teeth.
Dentures also have the option of being attached to implants. There are different kinds of implants and different options of how the denture can be attached to the implants. In certain cases we can eliminate the palate of the denture when we have enough support from the implants. This improves the ability of the patient to taste their food better. We even have the option of a denture with a metal substructure that can be permanently screwed into implants very much like a permanent bridge.
Before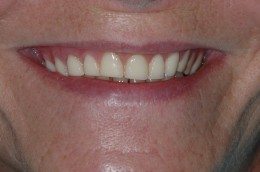 After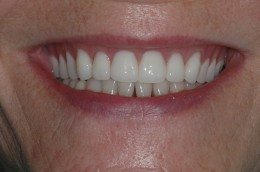 Can you tell if it is a denture?
Partial Dentures
Partial dentures are fabricated when there are multiple missing teeth. For reasons of health, lack of remaining bone or financial situations, a partial denture may be the best option for the patient. We make different styles of partial dentures, from the traditional where the clasps are visible in the mouth to precision partial dentures that attach to crowns and look natural. We also have metal free options like Valplast partials.
Digital X-Rays
X-Rays with Less Radiation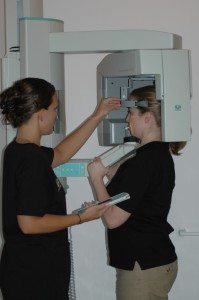 Smile Design & Wellness Center is proud to be one of the first practices in Brevard County to have digital X-rays. Digital X-rays have many advantages over conventional X-rays. Most importantly they are significantly less in radiation, estimates are as high as 90% but probably more like 75% less than conventional.
We are pleased to add to our Digital X-ray technology a Vatech Cone Beam CT X-ray (CBCT). This is a 3 dimensional X-ray that is very low in radiation but high in diagnostic value. It is very useful in implant planning and surgery and in many other situations. Click on the link below to learn more about our Digital X- Rays.
Digital X-rays can be enhanced and magnified and are easily seen by the patient to help understand their diagnosis and conditions. The digital panoramic X-ray shows structures not seen with small X-rays, such as the sinuses, the jaw joints, impacted wisdom teeth and many other conditions. Digital X-rays are also very easy to transfer to specialists or other dentists. We tailor the need for X-rays to each condition and patient. Many of our healthy patients are having X-rays only every two years.
Who would not want less radiation?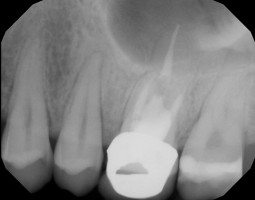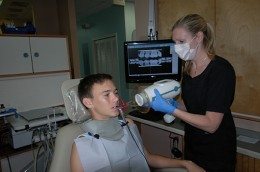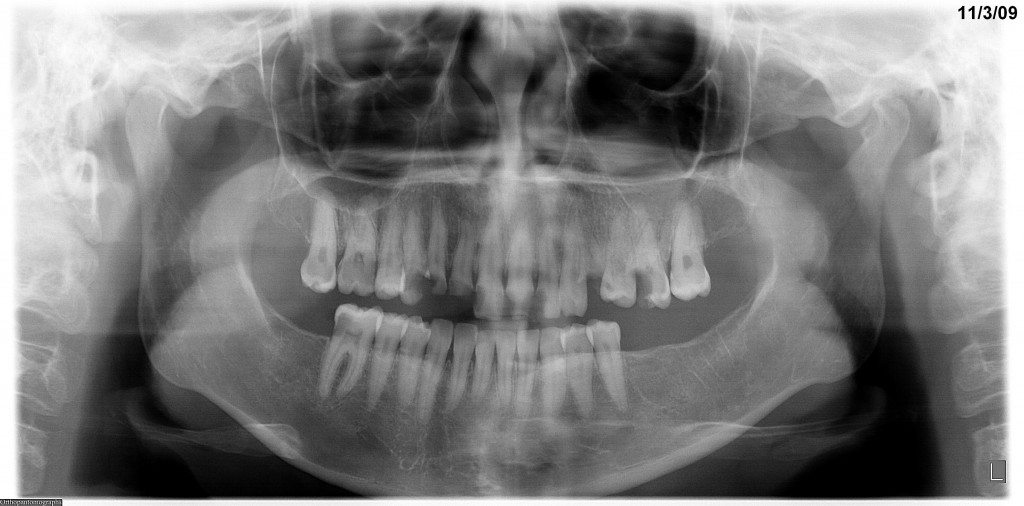 Extractions
Implants
Implants are often referred to as dentistry's modern miracle. The old paradigm of continually losing teeth, one by one and eventually needing dentures is no longer true. Implants can add support back into an ailing mouth. This takes some of the strain off the overworked remaining teeth and helps preserve those overworked teeth. The long-term success rate is high and implants can look like natural teeth. Implants can also be used to eliminate a denture or help stabilize a denture. View our Article on Implants.
Laser Dentistry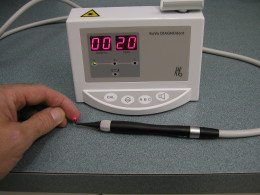 The Healing Power of Light
Lasers are devices that use photons of light for benevolent biologic effects. Depending upon the wavelength and the power setting, lasers can be used in a diagnostic fashion such as with the Diagnodent or they can be used in a surgical fashion to be able to gently and precisely cut both hard and soft tissues. The WaterlaseMD is a champion of lasers and performs many different tasks.
Lasers have revolutionized periodontal treatment, and have minimized the need for painful gum surgery in the treatment of periodontal pockets.Other laser types can also be used to stimulate healing. These are commonly known as Low Level Lasers or sometimes Cold Lasers. The results that we see when we involve lasers in surgical and healing treatments are quite amazing. Patients tend to have little or no postoperative pain in otherwise painful oral surgical procedures.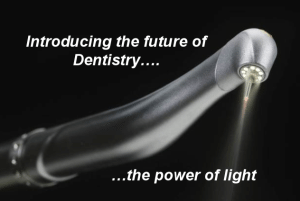 Laser Pocket Therapy
Laser Pocket Therapy is a more modern technique to treat periodontal pockets- deep areas under the gum that lead to bone and tooth loss. Traditionally a surgical procedure to flap the gum away from the teeth and the bones was performed along with reshaping of the bone tissue. This was a painful procedure that resulted in sensitive roots and a much more difficult environment to maintain when many foods trap between the teeth. With lasers the Gum is not removed from the tooth but the pocket is treated alongside the tooth, under the gum. The lasers are able to kill bacteria in the pockets, help clean the roots and stimulate new bone growth in some cases.
There is much less post-operative discomfort and this treatment is part of Minimally Invasive Dentistry.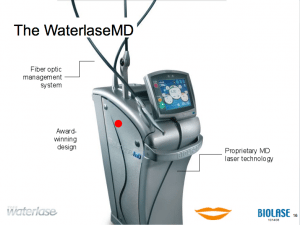 WaterLaseMD
WaterLaseMD is our multipurpose laser. It is capable of cutting both hard and soft tissue, as well as many other beneficial biologic effects. This laser can remove a cavity from a tooth, often times without the need for local anesthesia. It is very effective in killing bacteria and is an excellent adjunct to the conventional drill in a deep cavity or preparation. This can be the tipping point between a tooth healing or needing a root canal. There is a secondary healing effect as the laser is being used; the coherent photons of light coming out of the end of the laser are able to penetrate into the pulp of the tooth. The cells in the pulp take up the light and enjoy a biologic effect of healing, reduced inflammation and stimulation of stem cells for repair.
The WaterLaseMD is excellent in soft tissue management. It is commonly used in crown and bridge to trim unhealthy tissue that is necessary to provide a clean impression and healthy post-op healing. Patients are continually amazed at how there is virtually no discomfort, even the next day, after significant amounts of gum have been trimmed. This laser is very effective in other soft tissue applications such as biopsy. Many biopsies can be completed with only the use of topical anesthetic. The WaterlaseMD is also used to sterilize the canals in root canals and is effective in debridement of the sockets of extracted teeth, again killing bacteria and stimulating healing.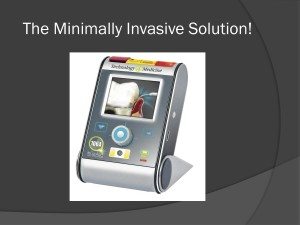 Periodontal XLase
Periodontal XLase s a laser with a different wavelength -1064 nm that is specific to pigmented bacteria. These pigmented bacteria are the more pathologic bacteria that are responsible for bone loss in periodontal pockets. The Periodontal XLase is also effective at trimming soft tissue and is used to remove unhealthy tissue in the periodontal pockets. There is also a bio stimulatory effect on the cells in both the adjacent bone and soft tissue. We often use this laser in conjunction with the Waterlase MD in treatment of periodontal pockets in a procedure called Laser Pocket Therapy.
Low Level Laser Therapy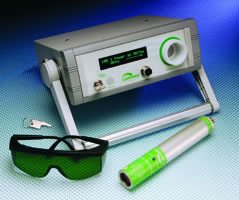 Low Level Laser Therapy promotes healing. The photons of light penetrate deep into the tissue and bone and stimulate the cells in a biological way. It encourages stem cells to differentiate into new tissue; it reduces inflammation, pain, and improves blood flow. There is no perceptible feeling of the laser on the tissue. We regularly use the low-level laser at the end of surgical treatments and very often the patients return for 2 or 3 more treatments over the next week. Patients are always pleasantly surprised that when lasers are used, there is such minimal postoperative discomfort after surgical procedures and how quickly they heal.
Diagnodent Laser
Finding Decay Earlier
The Diagnodent is a laser cavity detector. It uses a low-level laser signal that is beamed into the tooth. It measures the reflection (fluorescence) coming back at it, and creates a digital readout from 0 to 99. Strong healthy teeth will have very low numbers. Decay is indicated by higher numbers and exposed decay will register a 99. The Diagnodent can effectively look through the enamel and determine if there is decay underneath it. It is particularly useful in the pits and fissures on the chewing surface of a tooth. Often times the enamel is strong and hard, yet the bacteria are able to get into the inner part of the tooth through the smallest gap, and start decaying the tooth under the enamel.
This happens even though the tooth looks fine to the naked eye or to the traditional method to detect decay called dental pick or explorer. What often happens without the Diagnodent is decay goes undetected for years, and when it is finally discovered it is a big, expensive problem. The Diagnodent is one of the key tools in Minimally Invasive Dentistry. We use the analogy of the Diagnodent to radar or sonar in assessing the status of the density of the tooth. Early caries detection is coupled with conservative restoration using Air Abrasion in saving the strength of a tooth for a lifetime. Who would like to catch decay early and save the strength of the tooth?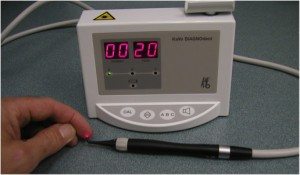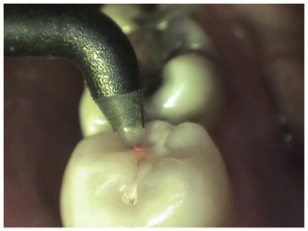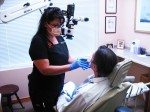 Red Laser
The Red Laser is a laser with a visible wavelength that is most effective on soft tissue and epithelium.
Comprehensive Exams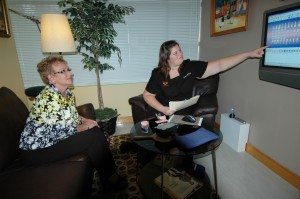 The comprehensive exam is, in our opinion, the most important visit that a patient will ever have with us. A comprehensive exam usually lasts up to two and a half hours and does not include a dental cleaning, or prophylaxis. Our trained staff will spend time with the patient to review their medical and dental histories as well as their concerns, fears, hopes and desires. Our comprehensive exam looks at the whole person in relation to their oral cavity and includes a thorough evaluation of the periodontal status of the patient, as well as the bite or occlusion and the muscles. Oral cancer screening and pH testing as well as blood pressure and potentially other relevant tests are performed. The use of the high definition video camera through the high powered dental microscope, enables the patient to see clearly the condition of their teeth and mouth. Chris w Patient Folder 1IMG_0331Digital photography, with both a conventional camera as well as the microscope camera, provides a recording of the significant findings. After the comprehensive exam, most patients will come back for a separate visit to receive a thorough consultation to learn not only the diagnosis, but the various options for treatment, the choices that a patient can make along with the alternatives, and the risks and benefits. Most patients remark that they have never had as thorough an exam as we give at The Smile Design & Wellness Center.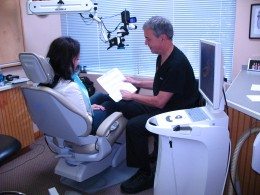 Orthodontics
Moving in the Right Direction
Orthodontics is a specialty in dentistry. It involves growth and development and the movement of teeth and bones into a healthier, more functional and more aesthetic position. Dr. Edwards has 15 years of orthodontic training and experience. He treated children and adolescents in his Rhode Island practice. In Florida he has chosen to limit his orthodontic treatment to minor cases involving Smile Design. With an extensive Orthodontic knowledge we are able to guide our patients as to their orthodontic options. We work closely with the best orthodontic professionals in our area.
Sometimes the best treatment is what we term "Instant Orthodontics", where we are able to correct mal-positioned and mal-colored teeth with beautiful long-lasting porcelain restorations that are stable and quickly provide a long-lasting result.
Children's Dentistry
Children Are Special at SDWC
At the Smile Design & Wellness Center we treat all ages. Children as young as 2 1/2 are seen. We realize the importance of a positive beginning to a patient's dental journey. Our team members are exceptional at helping children have a positive dental experience. Although we do not provide orthodontic care for children in our practice, Dr. Edwards has 15 years of experience in treating children and adolescents with orthodontics. His extensive training in orthodontics with an emphasis on growth and development helps us to guide our young patients towards a beautiful, functional, healthy bite and appropriately timed referral to orthodontic specialists. Many of the staff at Smile Design & Wellness Center are mothers and fathers and understand the importance of a positive dental experience for our children. Of course, our many forward thinking technologies enable us to treat children in a special way. With air abrasion and lasers we are often able to treat early decay without the need for a shot of local anesthetic. The Diagnodent Laser Cavity Detector helps to assess a tooth shortly after the eruption into the mouth and determine whether or not it contains a cavity or is in need of sealing open grooves.
Periodontics
Periodontics is the branch of dentistry that involves the supporting structures of the teeth. This includes both the bone that the root of the tooth sits in, as well as the gum that surrounds the tooth and protects the underlying bone.
Scaling and Root Planing
Scaling and Root Planing is a procedure that involves a thorough cleaning of the root surface in deeper periodontal pockets. This is usually performed with local anesthesia and most patients are pleasantly surprised that we are able to use newer anesthetic gels that do not require the need for a shot of novocaine. Patients generally experience much less discomfort after the procedure than they expected. We use Ozone to help enhance the benefits of scaling and root planing. Ozonated water is used in our ultrasonic instruments and ozone gas is used to help kill bacteria and stimulate healing under the gum.
Laser Pocket Therapy
Laser Pocket Therapy is a more modern technique to treat periodontal pockets- deep areas under the gum that lead to bone and tooth loss. Traditionally a surgical procedure to flap the gum away from the teeth and the bones was performed along with reshaping of the bone tissue. This was a painful procedure that resultedin sensitive roots and a much more difficult environment to maintain when many foods trap between the teeth. With lasers the Gum is not removed from the tooth but the pocket is treated alongside the tooth, under the gum. The lasers are able to kill bacteria in the pockets, help clean the roots and stimulate new bone growth in some cases.
There is much less post-operative discomfort and this treatment is part of Minimally Invasive Dentistry.
Periodontal Surgery
Periodontal Surgery is required for a variety of reasons. We have extensive experience in treating periodontal disease. The treatment of pockets, which are deeper areas under the gum, often involving loss of the supporting bone, are now commonly treated with lasers. (See Laser Pocket Therapy). Periodontal surgery can be necessary in situations such as Clinical Crown Lengthening, which is necessary when a tooth has decayed or broken below the gum. A surgery is necessary to lower the gum and bone to expose enough tooth structure for a final restoration. Other types of periodontal surgery include treatment of inadequate amounts of gum, which are frequently solved with grafting. Periodontal surgery is often an important part of cosmetic dentistry. Usually, with the help of lasers, we are able to reshape and trim the gum tissue for a properly proportioned and aesthetically pleasing SMILE.
Root Canals
Root canal therapy is necessary when the pulp of a tooth has died from either trauma or infection. Many of our forward thinking technologies such as lasers, ozone and air abrasion tend to help the pulp of a sick tooth recover and heal avoiding the need for a root canal. When necessary, we perform root canal therapy using the latest technology. We have advanced technology to locate the apex of the root as well as the most modern techniques for thoroughly cleaning and shaping the inside of the canals of the tooth. Most importantly we use lasers and Ozone inside of the canals, which are the most effective ways of killing bacteria; this leads to a higher success rate. Molar root canals which have multiple canals and are more difficult and lengthy to complete, as well as retreatment of an old or failing root canal are often times referred to the endodontist or root canal specialist.
Sedation Dentistry
Anxiety-Free Dentistry
Anxiety-Free Dentistry is performed without an IV or putting the patient to sleep. It is very helpful for patients that have severe anxiety in receiving dental treatment. The patient is given an oral sedative that relaxes them but does not put them "to sleep". The patient is awake, and one of the side effects is that the medication is amnesic and patients remember very little of the procedure.
The patient must have a driver to bring them to and from the appointment to receive sedation dentistry.
Nitrous Oxide
Relax with "Laughing Gas"
Nitrous oxide is a procedure we perform to help aid anxious patients or those with severe gag reflexes. Nitrous oxide is a gas, sometimes known as laughing gas, which the patient breathes through their nose during a dental procedure. It is a mixture of nitrous oxide and oxygen and helps the patient to relax and calm their apprehension. One of the many benefits of Nitrous Oxide is that there are no lingering side effects and the patient can drive home by himself or herself after using it.
Would nitrous oxide help your dental experience?
Whitening
Whiter, Brighter and Younger
Whitening is one of the safest and most effective ways to improve one's smile. We have 2 different systems. Zoom is an in-office, one visit whitening system where the patient has their teeth whitened in 3-20 min. sessions. The gums are protected and the whitening material is painted onto the teeth and activated by a light. Most commonly patients use tray whitening to achieve excellent results. Molds are taken of a patient's teeth and custom made thin rubber trays are fabricated. Tray whitening can be worn while sleeping, achieving optimal results in as little as 7 to 10 applications. For patients who do not want to sleep wearing the trays, excellent results can be obtained by using them in one hour sessions. Even dark tetracycline stained teeth will see a significant improvement with prescription strength whitening. We use Discus Zoom whitening products, considered the finest available today with minimal sensitivity and quick results.
TMJ/TMD
Our Jaw Joint
TMJ refers to the Temporo- mandibular joint, which is the hinge of our lower jaw. TMD stands for Temporo-mandibular dysfunction. This relates to a complex system of the bite, the teeth, muscles, ligaments, the jaw joint and how the human brain relates to these inter-related components. Our Comprehensive Exam will look at these factors and patterns of parafunction such as clenching and grinding of the teeth.
We are skilled at making appliances to help patients become aware of their para-functional habits and to protect their teeth and bones and jaw joint.
For more complex TMD problems we are comfortable to work with other dental professionals and Oral Surgeons as well as chiropractors and other musculoskeletal practitioners.
Veneers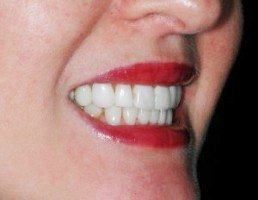 Porcelain Veneers
Beautiful, Strong, Conservative and Long Lasting
Porcelain veneers are a conservative way to change the appearance of many of the problems that can exists with the front teeth. The newer materials mimic a natural tooth and are unable to be discriminated from a real tooth. Gone are the days that it is obvious that a person has a crown on their front tooth that has a dark line at the gum. Veneers can change teeth that are rotated, misshapen, have gaps or issues of color or unevenness. Today's porcelains are not only beautiful but strong. Porcelain veneers can be expected to last for many years, perhaps as long as 20-25. There needs to be sufficient strength and structure of the remaining tooth and only a minimal amount of the enamel is removed from the front surface of the tooth and a little off the top edge. Today's Porcelain veneers are beautiful, strong and long lasting.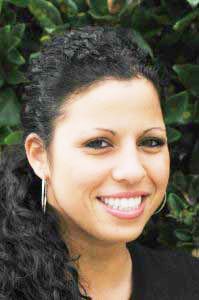 Resin Veneers
Resin Bonding is Conservative
Resin veneers sometimes called Direct Bonding, or just Bonding, is another minimally invasive technique used at Smile Design. Today's resins beautifully mimic natural tooth structure and often times a tooth that is misshapen, twisted, chipped or discolored can be made to look absolutely beautiful. Resin bonding involves very little removal of natural tooth. It, often times, can be done in conjunction with a restorative filling or replacement of old fillings on the front teeth where it's cosmetically visible.
Before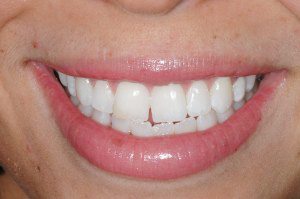 After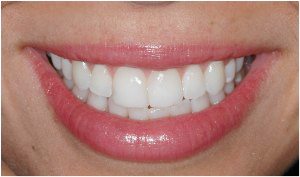 One Visit Veneers
Ceramic veneers made with CEREC are strong and beautiful. They are often as beautiful and conservative as veneers fabricated by our cosmetic dental laboratory. In larger cases we will sometimes prep the teeth one day and have the patient return the next day to insert them to save the patient time as the veneers are processed and cured.