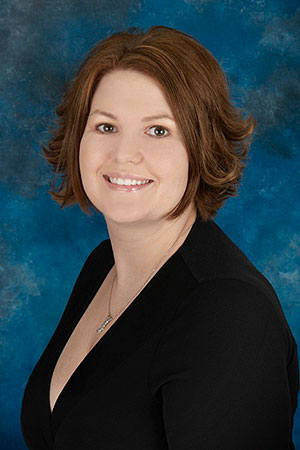 Lisa Martin - Office Manager
Lisa is the Office Manager at Smile Design & Wellness Center and has been in the field of Dentistry for 20 years. Lisa became part of the SDWC team one month after we opened the doors in 2003. She arrived having valuable experience as a dental assistant. Her versatility, education and personality make her an asset to SDWC. Lisa also graduated from ACIMD and is a Board Certified Holistic Health Practitioner from the American Naturopathic Medical Board.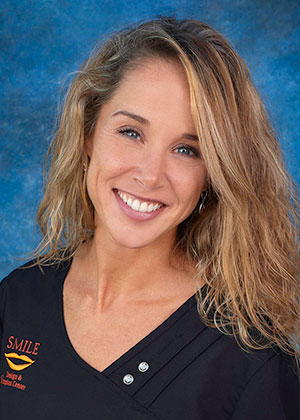 Tiffany Brown - Patient Care Coordinator
Tiffany is one of the first smiles to greet you at the Smile Design & Wellness Center. She joined our team in the fall of 2015. She recently relocated to Florida from New Hampshire this past summer.
Tiffany has been working in the dental field for approximately 14 years. She is here to help with scheduling your appointments, answer any insurance questions you may have and assist you with payment options. She also facilitates communication between our office, our patients and other dental/health specialists. Tiffany is looking forward to building relationships with our patients and their families as well as helping them have a positive dental experience.
Tiffany was born and raised in New England, she has a wonderful husband Mike who is in the US Coast Guard, a son, Luke who is in high school. She enjoys spending time with family and friends, gardening and cheering her son Luke on as he grows into his baseball career. Her family loves spending time at the beach, unplanned adventures and living a healthy, active lifestyle.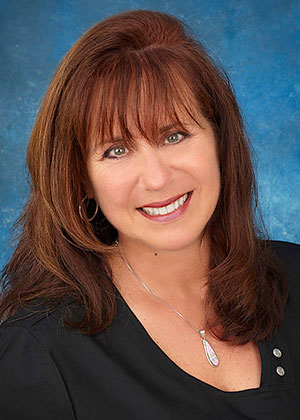 Ginny Marcontell - Dental Hygienist
Ginny has been with SDWC since August 2009 and has been a Registered Dental Hygienist for over 20 years. She is grateful to be a member of such a great team where health is the focus and the use of cutting edge technology assists her to serve our patients at the highest level. Ginny finds it rewarding to educate our patients and help them achieve their dental health goals. Her interests include cooking, reading and growing orchids.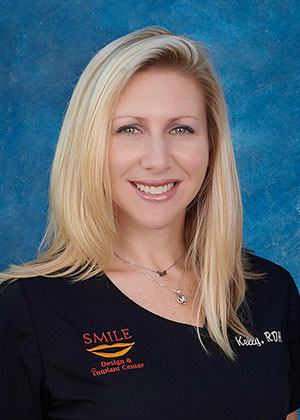 Kelly Chernault - Dental Hygienist
Kelly has been in the dental field since 1999, first as a Dental Assistant and then became a Registered Dental Hygienist in 2004. Kelly has been a hygienist with Smile Design & Wellness Center since early 2013. She especially enjoys working with patients who are health conscious. Kelly loves spending time with her two little boys and her family.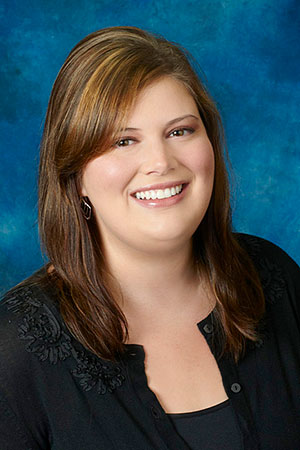 Jenny Comer - Dental Assistant
Jenny has been an Expanded Functions Dental Assistant since 2004. She joined Smile Design in January 2012. Her passion for engaging and welcoming new patients aided in her evolution to be our Patient Care Coordinator. She meets each new patient and makes them feel at home. Jenny has been trained in attaining and achieving our patient's outcomes from start to finish. Jenny loves spending time with her parents, sisters and 2 nieces. In her free time, she volunteers for a bible education program.